Known for its beautiful beaches and a popular tourist destination, Montego Bay is not only my home but the home of more than 100,000 other folks, one of the two airports on this island, Sangster's International Airport, and Reggae Sumfest. It is the capital of St. James, has a popular ship port and numerous beachfront hotels and villas. 
With numerous hotels and BPO's grounding their roots in Montego Bay, the unemployment rate has decreased to 7.8% in the second quarter of 2019 from 8% in the first quarter as told by Trading Economics: Jamaica's Unemployment Rate.
Below you will find a few employment opportunities for persons residing or looking to reside in Montego Bay. (Consider this D'orandae's contribution to decreasing unemployment rate in Montego Bay)

Cashwiz is a 'buy back' store located at 36 City Center Mall, Montego Bay and they are currently seeking Sales Associates from the St. James region. The pay was not disclosed however, successful applicants will be required to:
Achieve productivity targets (weekly, monthly and daily)
Build customer loyalty by displaying exceptional customer service
Assist in monthly stock count and branding of the facility
Adhere to AML compliance rules and regulations
Wait on customers in a professional and courteous manner
Be reliable, trustworthy, punctual and dependable attendance
All applicants must have the following:
Between 1 & 2 years experience in the sales industry
High School graduate
Basic Mathematical and technological skills
Friendly and professional composure.
Applicants are required to send their resume and cover letter with Job Reference (SA-MBJ) as the subject line by Friday September 20, 2019. Interested in applying? Click here.
Growing up, when we heard Rosehall we automatically thought of the great house and the Annie Palmer story or more popularly known as the White Witch of Rosehall. However, apart from that seemingly fictitious horror story, Rosehall is considered the jewel of Montego Bay for its award-winning golf courses, modern convention facilities, shopping opportunities, and attractions and let us not forget it's beautiful five-star resorts.  
This establishment is now seeking a Pro Shop Attendant who is responsible for assisting with the daily operations of the shop including but not limited to the sales of goods and services.
This person must possess the following:
Excellent customer service and communication skills
Able to work without constant supervision
Flexible and able to adapt to emergency situations
Basic computer skills
Demonstrates proficiency in handling money
At least six months experience as a cashier
High School Diploma or at least 4 CXC subjects
Knowledge of Golf would be a huge bonus
Think you have what it takes? Go ahead and apply here.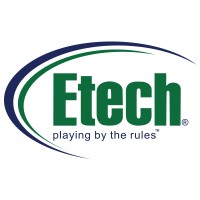 Founded in 1997, Etech Global Services provides fully customizable call center services to businesses. These services include: customer acquisition, IT solutions, customer support, help desk, social media, quality assurance, inbound and outbound calls and live chats. They have 8 locations across the world with their headquarters located in Nacogdoches, Texas, US.
Etech is actively seeking a Telesales representative for their reservations department. All applicants must have the following:
At least 4 CXC subjects
Experience or studies in the sales, hotel/tourism sector
Between 1-5 years experience in the sales industry
Able to work any shift between 7:00am-1:00am